Insurance Products
With MAI there are no Wait Lists!
Every Canadian will be placed on a waitlist to receive medical treatment at some point in their life.
815,000 Canadians are currently waiting for treatment and this number is continuously growing.
Heart bypass wait is over a year and hip and knee replacement can be two years.
These times are after you have seen a specialist.
Wait times may be even longer if you have to wait for tests.
Medical Access Insurance takes you out of that line and ensures that you receive the priority health and medical care you need, in a timely, expedited fashion.
Get Covered with Medical Access Insurance
Choose an insurance product: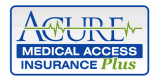 MAI Plus: Complement your current Canadian health care plan with the expedited, premium health care coverage granted by MAI Plus. Access health services in an immediate timeframe at an affordable monthly premium from a vast network of facilities and doctors, throughout the United States and Canada.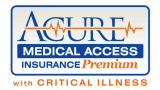 MAI Premium: Take your health care coverage to the next level with MAI Premium, offering all of the immediate health service benefits of MAI Plus, with the added asset of Guaranteed Issue Critical Illness Insurance.
Insurance that covers long waits!
We are Canada's first wait list insurance provider. Waiting for medical services frequently causes stress, anxiety, loss of income and physical deconditioning, especially if takes up to two years to receive treatment.
With Medical Access Insurance (MAI) coverage, you will receive the faster medical service and premium healthcare you deserve.
Our doctors are waiting to see you. A standard monthly premium is all that is required of you; no medical exams and no deductibles. We settle all claims on your behalf directly with the service provider. Apply today.
MAI Supplemental Health Insurance Delivers Peace of Mind
With one easy application you can start reaping the benefits of Medical Access Insurance (MAI) coverage. No medical exam is required. Get out of the line and into your chosen health care destination by applying today.
Attaining Medical Access Insurance means:
No medical qualifications or evidence of insurability required.
No deductible or co-payments to pay.
We pay costs directly to the medical service provider.
Coverage of approved travel expenses.
Maximum lifetime insurance coverage of $1,000,000 USD per individual.
Free second opinion on insured services.
Coverage provided up to age 75.
MAI Coverage of pre-existing conditions after policy is in effect for 24 consecutive months.
Premiums rated according to your age and the coverage you choose—single, couple, single with children or family.
WAITLIST INSURANCE
VIEW OUR PRODUCTS
Find out how you can skip the Canadian medical wait lists and receive the medical treatment you need faster.
CONSUMER TOOLS
Get informed and stay up to date with the latest advances, news and information available. Learn what you need to know to stay ahead of the curve.
SPREAD THE WORD
SHARE WHAT YOU'VE FOUND
Click the links below to share this page with your friends.

<![if !(IE 6)]>
<![endif]>
MAI Premium Brochure