Medical Access Insurance Plus
Priority Health Insurance, Delivered Fast with MAI Plus.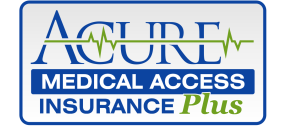 MAI Plus complements your current provincial health care plan. When the health care system cannot yield the treatment you require in a timely manner, medical access insurance will. MAI Plus is added coverage, granting you rapid access to the Canadian health care services you need. Apply for this insurance today and discover the benefits of immediate, increased, premium healthcare coverage.
The instant a client is placed on a medical waitlist, they call us! Medical Access Insurance assumes service.
The moment your Medical Access Insurance coverage is approved, the treatment and healthcare services you need will be immediately expedited. These services include:
Treatment provided at clinics in Canada, where services are available,
and at medical clinics in the United States if necessary.
Pre and post surgery specialist consultations.
Diagnosis, including MRI and CT scans.
Surgery for over 135 covered conditions and more than 500 procedures.
WAITLIST INSURANCE
VIEW OUR PRODUCTS
Find out how you can skip the Canadian medical wait lists and receive the medical treatment you need faster.
CLAIMS
CLAIMS AND CUSTOMER CARE
If you'd like to start a claim or contact Acure about Medical Access Insurance, click the link that corresponds to you request below.
SPREAD THE WORD
SHARE WHAT YOU'VE FOUND
Click the links below to share this page with your friends.

<![if !(IE 6)]>
<![endif]>
MAI Premium Brochure